Une
histoire
provisoire
داستان

 

زود
گذر

 

A fleeting encounter

a film by Romed Wyder
written by Nasim Ahmadpour and Romed Wyder
with Felipe Castro, Pooneh Hajimohammadi and Elísabet Johannesdóttir
Undeniably sensitive, a true mastery of film art.
– Le Temps, Antoine Duplan
A finely described story where the smallest detail is significant.
– Ciné-feuilles, Sabina Schwob
A quirky, warm and seductive film.
A moving romantic encounter behind closed doors.
– Le Courrier, Mathieu Loewer
Pooneh Hajimohammadi and Felipe Castro excel with their natural and minimalist playing.
– La Tribune de Genève, Pascal Gavillet
A film about crises and how to overcome them. And how to rediscover the desire (of life).
– RTS La première, Anne Laure Gannac
An Iranian woman and a Swiss man rent a room in the same Airbnb. She doesn't want to get to know him, puts on a headscarf and thus uses the Western prejudices in her favour. That wasn't really necessary, because he doesn't want to get to know her either…
The film humorously plays with the prejudices, misunderstandings and life crises of the protagonists. Despite the cultural differences, what connects people is stronger than what separates them.
The film also resonates in a particular way with current events. When women in Iran risk their lives by removing their headscarves and claiming their freedom, Marjan is about to leave her husband and her comfortable situation in Switzerland. She prefers to return to Tehran and live in her culture, surrounded by her friends. « It's an important moment », she explains.
Grappling with a mid-life crisis, Sacha leaves his girlfriend and escapes to his grandparents' Airbnb. He is surprised by the presence of Marjan, an Iranian woman who is facing her own marital crisis.
They are both annoyed at having to share the apartment and rather than finding a place of retreat, tension builds. When Mina, a vibrant American, arrives, their mutual prejudices give way to curiosity and complicity. What began as an involuntary encounter becomes a moment of new possibilities.
The collaboration between the Iranian authoress Nasim Ahmadpour and the Swiss filmmaker Romed Wyder has resulted in an offbeat and warmhearted art-house film.
The story tells of the encounter between Sacha and Marjan, two persons who couldn't be more different and yet somehow belong together. What connects them is their life crisis; something that exists in all cultures, much like misunderstandings, prejudices and humor. The apartment they share, with its aesthetic frozen in the 1960s, symbolizes a kind of waiting room for a new life.
The authors play subtly with different levels of reality, dream-like secondary characters and other poetic elements. What seem to be, at first glance, insignificant situations or allusions, acquire meaning as the story unfolds.
« My Silent Ground »
Bernard Trontin – composer, hang, synthesizer, percussion
Aurélie Emery – lyrics, vocals, guitar
Massimo Pinca – bass
Recorded by David Weber at Studio des Forces Motrices, Geneva
A fleeting encounter is like a haiku collection, those short Japanese poems that describe moments as snapshots, with distance and humor, to provoke thought.
The film begins with a break-up. But Sacha's crisis is deeper and also affects his work as an advertiser. He is burned out, everything is "too much" for him, while Marjan suffers from "not enough" and can no longer stand the wait.
Both withdraw to reconsider their situation and end up in the same Airbnb; much to their dismay. Their coexistence is limited to solving non-existential questions, such as washing glasses or repairing the toilet.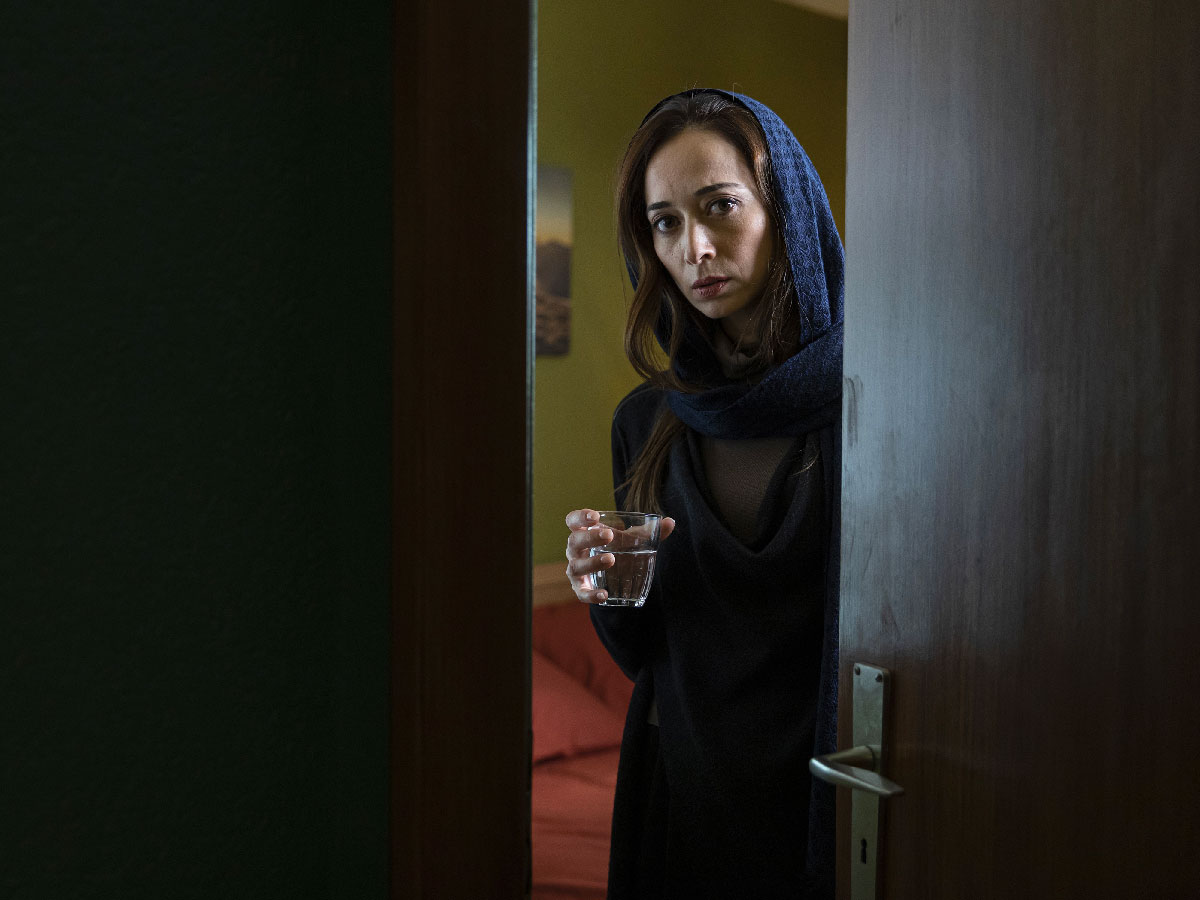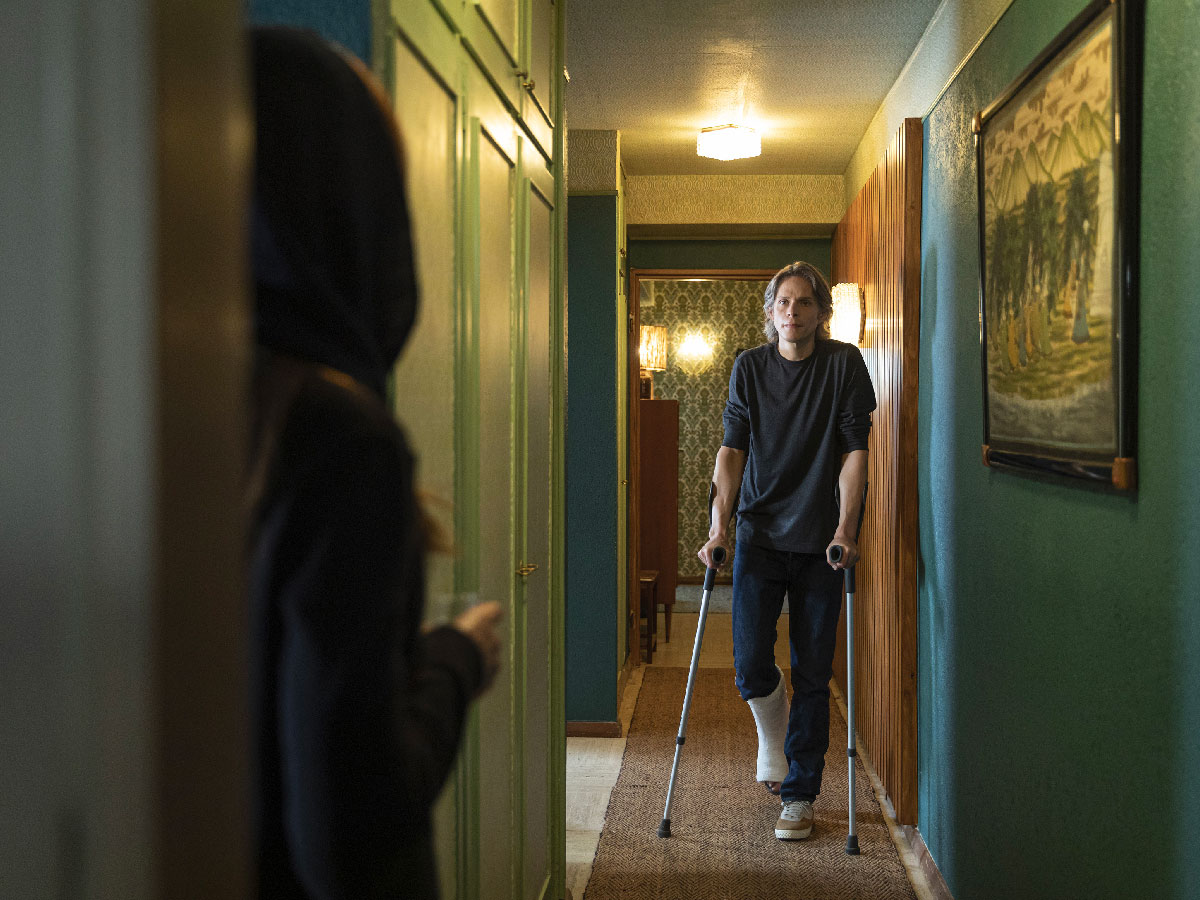 As the initial resentment and impatience subsides, Sacha and Marjan succeed in engaging the present and appreciate the little things of life again.
They meet a number of characters whose reality is questionable, such as the little girl of the store, a Marie-Kondo fan, who advises them to "separate from everything that does not make you happy or that is not absolutely necessary".
The cultural differences between the protagonists cause misunderstandings. Marjan skillfully exploits Western prejudices to keep Sasha at a distance. Neither the headscarf that she wears in his presence, nor her Persian book of poetry have anything to do with Islam.
Marjan quotes the Iranian author, Iraj Karimi, who defines "home" as follows: "It is the place you leave when you go somewhere else and the place where you return to from somewhere else." In this sense, neither Sacha nor Marjan have a home.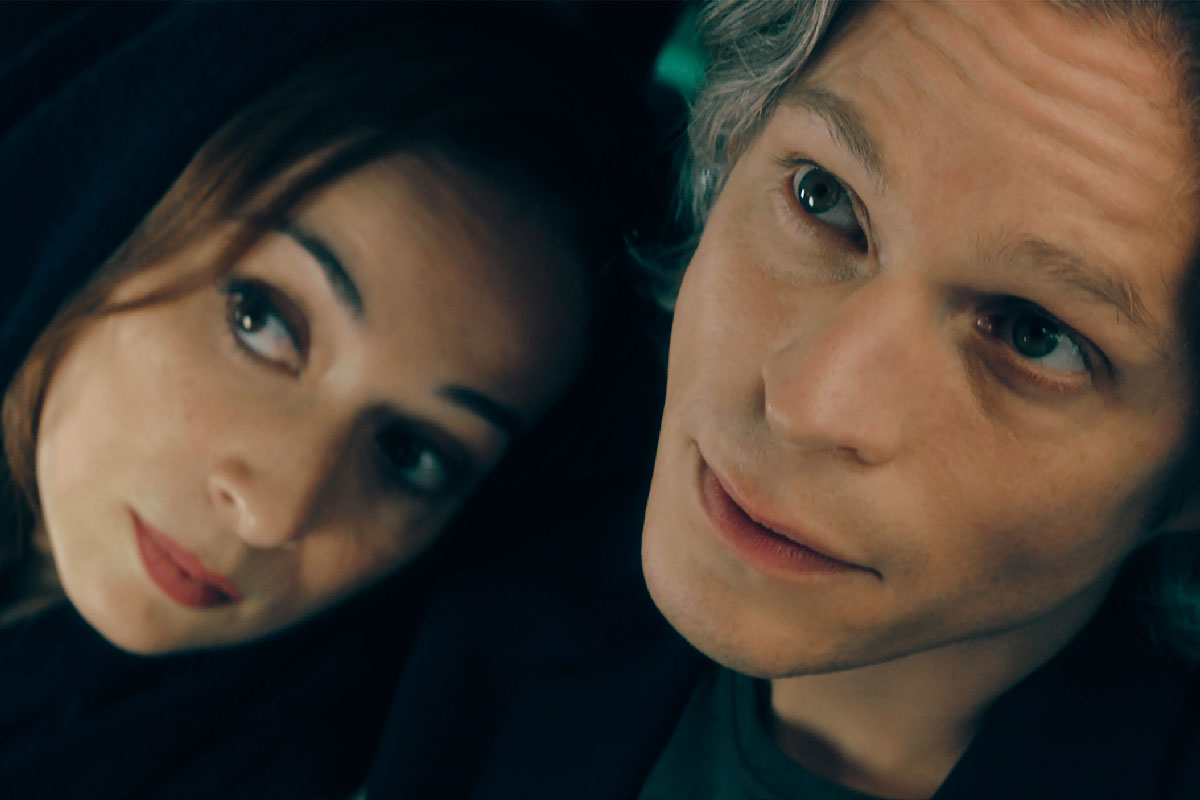 When Mina moves into the last free room, her infectious ease seems to rejuvenate everyone. Marjan writes "My eye is your home" on Sacha's plaster cast. She probably would have wanted to remove her headscarf, but does not dare to admit her cunning. Is this really just a fleeting encounter ?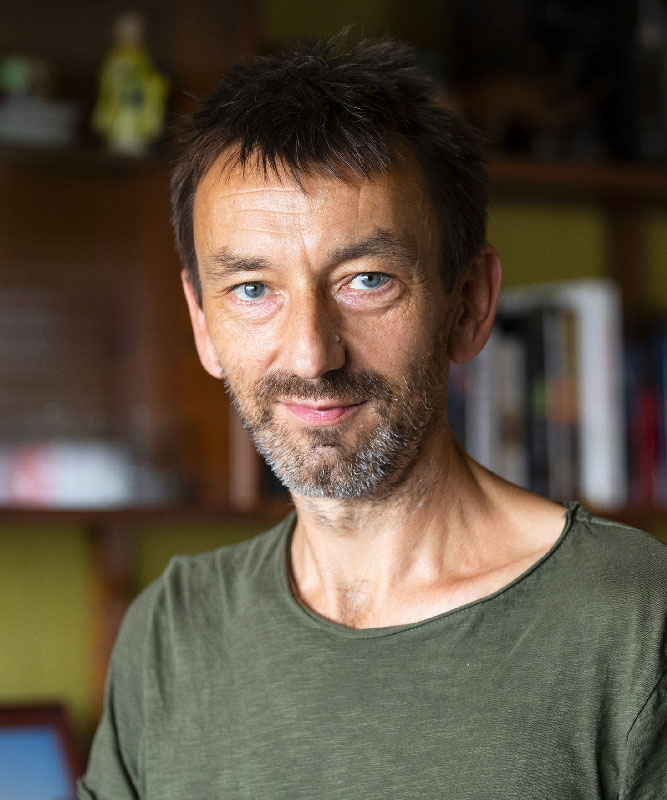 Romed Wyder is a director, producer and screenwriter. In 1995 he graduated from the film department of the Haute École d'Art et de Design (HEAD) in Geneva. He is co-founder of the Cinéma Spoutnik and the collective Laïka Films. In 2003 he launched his own production company Paradigma Films, with which he produces all of his films. He also developed a tape to film system and an online widget generator.
Between 2005 and 2008 he was the president of the Swiss Filmmakers Association and is currently a member of the Board of Trustees of Swiss Films and of the executive committee of the Swiss Film Academy.
His documentaries and features have been distributed in Switzerland, France, Belgium and Germany after being shown and awarded at international festivals, including Squatters (1995), Pas de café, pas de télé, pas de sexe (1999), Absolut (2004), Dawn (2014) and Et Israël fut… (2018).
Nasim Ahmadpour
Screenwriter
Nasim Ahmadpour is a screenwriter, dramaturge, author and director. After obtaining her BA in Dramatic Literature from the Tehran University of Arts, she founded her own theatre company Don Quixote in 2003.
To date, she has written and directed 8 plays, some of which have also been staged in Switzerland and Germany. In 2014, she won for Tell / Zahhak – ein Mythentausch the award for best dramatic text at the International Theatre Festival of Fajr in Tehran.
For cinema, she collaborated on the films Ashkan (2009), Raw, Cooked, Burned (2001) and Fish and Cat by Shahram Mokri who received the Special Prize of the Orizzonti section of the Venice Film Festival in 2013. She also wrote the screenplay of Invasion, presented at the Berlinale in 2018 and of Careless Crime for which she won two awards: the Bisato d'oro at the Venice Film Festival in 2020 and the award for best screenplay at the Dhaka Film Festival in 2021.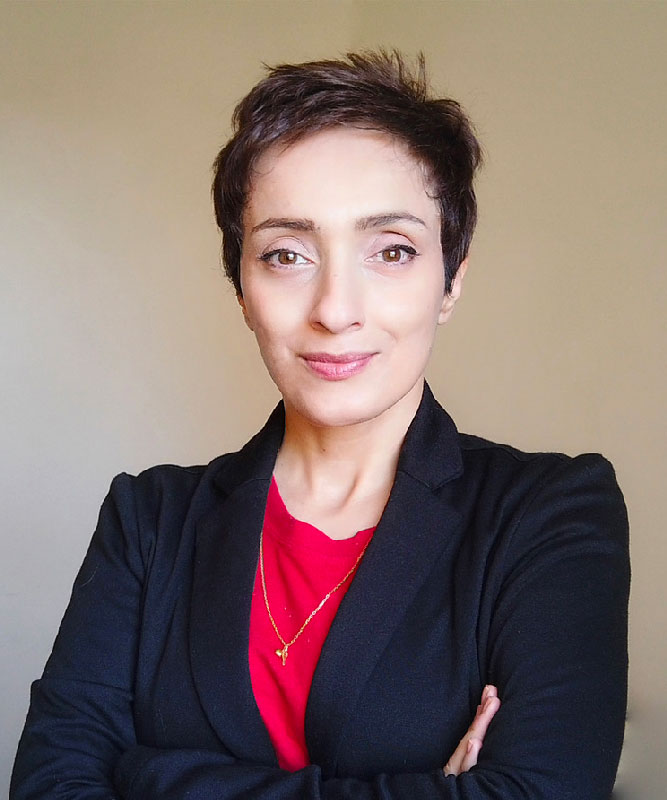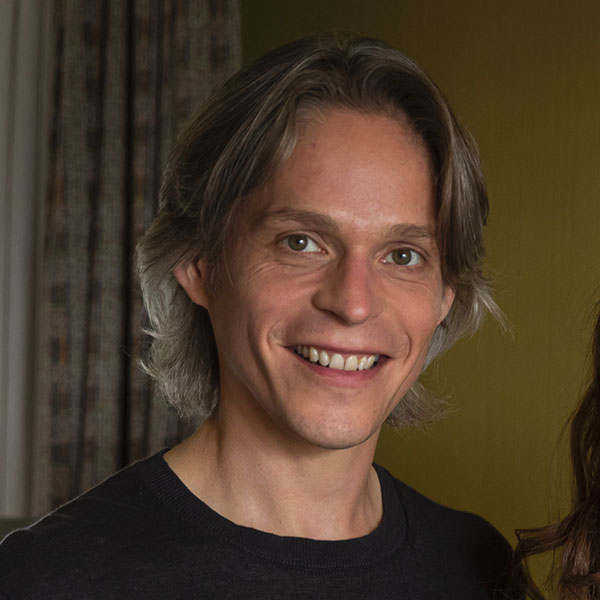 Felipe Castro is a film and theatre actor.
In 2001 he graduated from the École Supérieure d'Art Dramatique de Genève (ESAD).
He played in around 40 plays directed by, among others José Lillo, Jean-Paul Wenzel, Anne Bisang, Michael Delaunoy, Françoise Courvoisier and Vincent Bonillo.
As a film actor, he starred in films by Pierre Maillard, Laurent Nègre and Jean-Laurent Chautems. In 2010 he was selected by the Festival International du Film Francophone de Namur to participate in the first edition of Échanges de talent(s).
On television he had an important role in the show A livre ouvert, directed by Stéphanie Chuat and Véronique Reymond. He also played in the first two seasons of the show Quartier des banques, directed by Fulvio Bernasconi, and in Jacob Berger's show Cellule de crise.
Pooneh Hajimohammadi is an Iranian actress, screenwriter and director based in London.
After graduating as a director with honours from the Tehran University of Arts, she starred in the feature films Aroosak Farangi and Hidden Half as well as in popular television shows such as Khane Dar Tariki and Mazrae Kochak.
Since moving to Great Britain, she played in Caradog W. James films The Machine (2013) and Don't Knock Twice (2016) as well as in the Kurdish segment of the feature Words with Gods, directed by Bahman Ghobadi, which was presented at the Venice film festival in 2014.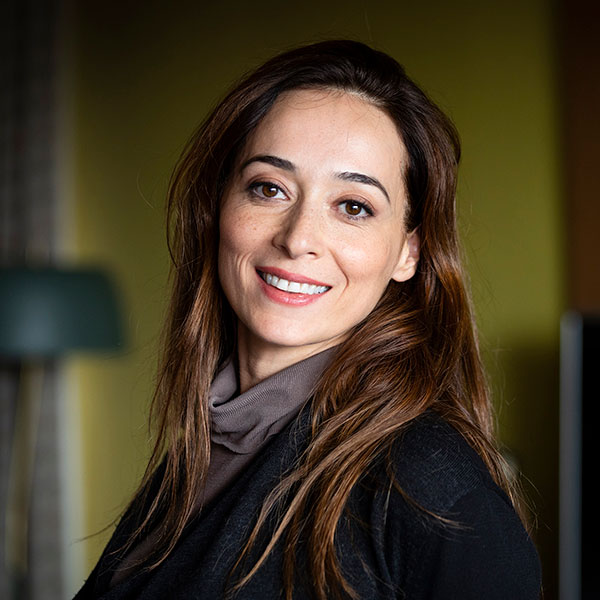 Pooneh Hajimohammadi
Marjan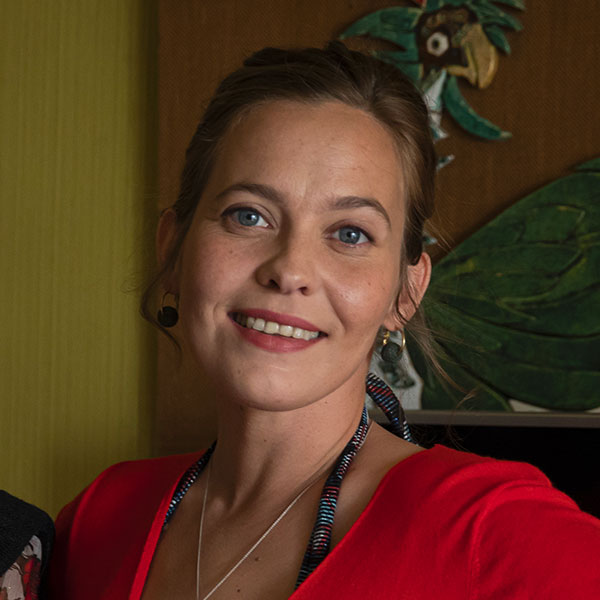 Elísabet Johannesdóttir
Mina
Elísabet Johannesdóttir is a Luxembourgish actress and screenwriter of Icelandic origin.
She completed her training as an actress and screenwriter in New York and Los Angeles.
She made her theatrical debut in 2011 at the Théâtre des Capucins in Luxembourg in the production of Closer by Douglas Rintoul. Since then, she has played under the direction of Anne Simon, Sophie Langevin, Max Claessen, Anna E. Frick and Stef Lernous among others.
For the cinema she starred in around 15 short and feature films, including Oh my God! (2011), Belle du Seigneur (2012), The Beast in the Jugle (2019) and Marionette (2020).
She played in the TV shows Zëmmer Ze Verlounen (2018), Rosamunde Pilcher (2018) and Band Banks (2020).
Paradigma Films  Milan Film Amour Fou Luxembourg  Radio Télévision Suisse / SSR SRG présentent Felipe Castro  Pooneh Hajimohammadi  Elísabet Johannesdóttir  Maimouna Kone  Sophie Mousel  Assistante de réalisation Sonia Rossier Directeurs de production Jean-Marie Gindraux  Karoline Maes Musique Bernard Trontin Son Patrick Becker Mixage Dominik Avenwedde Maquillage Sandrine Monnerie Costumes Magdalena Labuz Décors Christina Schaffer Montage Pia Dumont Images Ram Shweky Producteurs executifs Cyrill Gerber  André Fetzer Production Romed Wyder  Ulrich Fischer  Cyrill Gerber  Bady Minck  Alexander Dumreicher-Ivanceanu  Scénario Nasim Ahmadpour  Romed Wyder  Réalisation Romed Wyder
© 2022 Paradigma Films / Milan Film / Amour Fou Luxembourg / RTS SSR
ISAN 0000-0004-A909-0000-T-0000-0000-O